Bunny Black
バニーブラック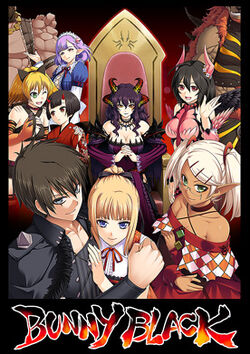 ©ソフトハウスキャラ
Version
1.11
Developer(s)
Softhouse Chara
Publisher(s)
Softhouse Chara
Release Date
July 30, 2010
Genre(s)
3D Dungeon RPG
Mode
Single Player
Age Rating(s)
18+
Platform(s)
PC
Price
¥8800

¥9240 (tax included)
Bunny Black (バニーブラック) is a 3D dungeon role-playing game, developed and published by Softhouse Chara for Windows platform. It is the 15th installment of Softhouse Chara games.
Gameplay
Edit
Bunny Black is a classic dungeon-crawl game that is composed by party management, dungeon exploration, grinding, and fulfilling missions with scaling difficulties throughout the game. Just like a lot of role-playing games that adopt the same genre, grinding is heavily emphasized in order to finish the game. In battles, players may only control the protagonist and develop him with whatever build, from both skills and equipments standpoint, possible.
Main articles: Characters
Darks is a perverted adventurer who entered a labyrinth known as the Maou's Forest and was defeated by the Maou (Demon King) herself. Taking pity on him, the Maou kindly recruited Darks as part of her demon army. Given a second chance, Darks sets two goals: to rise through the ranks within the demon army, and to defeat and have sex with the girls who come to attack the Maou.
Promotional Trailer
Edit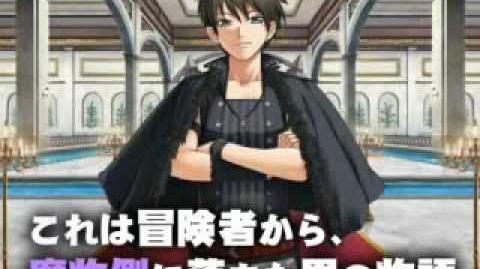 System Requirements
Edit
System requirements are as follows:
Operating system
Windows XP/Vista/7 64 bit (recommended)
CPU
Pentium III 700 MHz (minimum) | Pentium III 1 GHz (recommended)
Hard drive
1.5 GB free space (minimum) | 2.1 GB free space (recommended)
Memory
512 MB RAM (minimum) | 1 GB RAM (recommended)
Resolution
800x600
Graphics hardware
Supports Directx 9.0c or higher
Intel HD Graphics or higher
Nvidia Geforce FX series or later
Ati Radeon X300 or later
Video memory
64 MB VRAM (minimum)
128 MB VRAM (recommended)
Bunny Black shares the same setting with Suzukuri Dragon, Ohzoku, and Wizard's Climber.
Bunny Black is the first Softhouse Chara game that has a direct sequel.
Bunny Black is also the first Softhouse Chara game to be a trilogy.
The main menu BGM of Mon wo Mamoru Oshigoto is a remix of Bunny Black's.

According to the first Bunny Black popularity contest held by Softhouse Chara roughly a month after the game was released, Ekate turned out to be the most popular character- followed by Rakia, Fozerotte, Shia, and Maki in sequential order. Full list
See Also
Edit
Community content is available under
CC-BY-SA
unless otherwise noted.