Bunny Black 2
バニーブラック 2
©ソフトハウスキャラ
Version
1.02
Developer(s)
Softhouse Chara
Publisher(s)
Softhouse Chara
Release Date
January 27, 2012
Genre(s)
3D Dungeon RPG
Mode
Single Player
Age Rating(s)
18+
Platform(s)
PC
Price
¥8800

¥9240 (tax included)
Bunny Black 2 (バニーブラック 2), much like its predecessor, is a 3D dungeon role-playing game, developed and published by Softhouse Chara for Windows platform. It is the 17th installment of Softhouse Chara games.
Gameplay
[
]
Main articles: System, Castle Improvements, and Units
Bunny Black 2 adopts similar mechanics of its predecessor, with some polished old systems such as the improved dungeon-crawl aspect, less redundancy in available units, and better unit-development system, to name a few. There are no more weapons or armors that Dirks can use anymore as any accessories that you use, will apply to everyone in the team.
While the game mostly stay true to its roots, Bunny Black 2 also offers a new quest system, an option to upgrade your castle and resources, and special points that can be used to support you while exploring. Bunny Black 2 is essentially a revamped version of the original Bunny Black, not necessarily all-positive, with further emphasis on exploration and grinding.
Story
[
]
Main article: Characters
In order to protect the demons from the invasion of angels army, Darks takes a small squad of his loyal warriors and leave on his quest to conquer heaven fortress and prevent them from attacking further.
System Requirements
[
]
System requirements are as follows:
Operating system
Windows XP/Vista/7 64 bit (recommended)
CPU
Pentium III 700 MHz (minimum) | Pentium III 1 GHz (recommended)
Hard drive
1.8 GB free space (minimum)
Memory
512 MB RAM (minimum) | 1 GB RAM (recommended)
Resolution
800x600
Graphics hardware
Supports Directx 9.0c or higher
Intel HD Graphics or higher
Nvidia Geforce FX series or later
Ati Radeon X300 or later
Video memory
64 MB VRAM (minimum)
128 MB VRAM (recommended)
Opening Video
[
]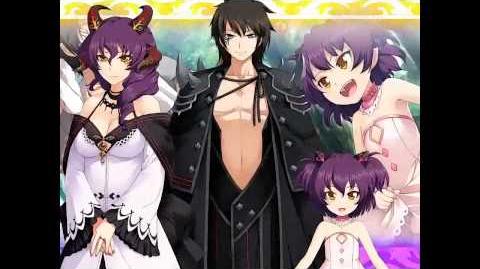 Gallery
[
]
Trivia
[
]
See Also
[
]