Dancing Crazies
ダンシング・クレイジーズ
©ソフトハウスキャラ
Version
1.02
Developer(s)
Softhouse Chara
Publisher(s)
Softhouse Chara
Release Date
September 30, 2005
Genre(s)
Simulation
Mode
Single Player
Age Rating(s)
18+
Platform(s)
PC
Price
¥8800

¥9240 (tax included)
Dancing Crazies (ダンシング・クレイジーズ) is a bounty hunter simulation game, developed and published by Softhouse Chara for Windows platform.
Gameplay
Edit
Main articles: Game Mechanics, Followers, and Equipments
Dancing Crazies features a real-time combat with automatic unit movements, depending on the formation used in battle. Money can be used to cover deployment cost per-battle, purchase equipments for the main character, scout potential followers, and investments. In order to earn money, players must either complete bounty missions or invest in stocks.
Choose how you should live your life; prioritize your daughter and normal life, respond to the the calling of bounty hunter, or balance things out and attempt to get the best of both worlds with the risk of losing both.
Main article: Characters
The protagonist, Minase Akira, is living a double life - working as a normal salary man during the day, and taking care of criminals as an illegal bounty hunter during the night. His only wish is for his daughter to be safe and to save enough money to open his own shop - but all of this is thrown into jeopardy when the past he left behind in the States come back to haunt him.
Opening Video
Edit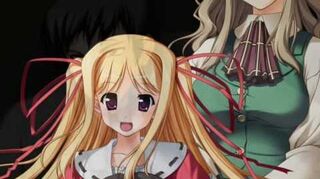 | | |
| --- | --- |
| Title |   DEATH RATE OF LOVE -死の薔薇の為に |
| Romaji |   DEATH RATE OF LOVE -Shi no Bara no Tame ni |
| Vocal |   Hata Aki |
| Lyric |   Hata Aki |
| Arranger |   Hosoe Shinji |
| Composer |   Hosoe Shinji |
System Requirements
Edit
System requirements are as follows:
| | |
| --- | --- |
| Operating system | Windows 98/2000/Me/XP |
| CPU | Pentium II 400 MHz (minimum) | Pentium III 700 MHz (recommended) |
| Hard drive | 500 MB free space (minimum) | 1.1 GB free space (recommended) |
| Memory | 64 MB RAM (minimum) | 128 MB RAM (recommended) |
| Resolution | 800x600 |
| Graphics hardware | Supports Directx 5.0 or higher |
| Media | DVD-ROM |
Dancing Crazies offers a relatively darker plot than the usual Softhouse Chara games.

Dancing Crazies shares the same setting as Mahiru Ni Odoru Hanzaisha and Wafers; the Jack-of-all-trades, plus Luneria, from the former, and Princess Chris along with the protagonist from the latter are available as playable characters once they are beaten in their respective duel events.

Miyuki's alma mater is Lotus School, which made an appearance in Level Justice.
See Also
Edit